Best VPN for Firestick
---
The Amazon Fire TV Stick is a popular media streamer that will allow you to watch Amazon Prime Videos, Netflix, BBC iPlayer, and UK catch-up TV. A fire stick can be plugged directly into an HDMI port on your TV to give better choices for people who do not need many black boxes below their television set. As with any other internet-connected device, the traffic you generate from your Fire stick is visible to your Internet Service Provider, which is not ideal.
Everyone should use a virtual private network or VPN to make their private data invisible to the ISPs. Users are now concerned with finding the best VPN for Firestick to use in the UK.
Choosing the Best VPN for Firestick to use in the UK

Here are five of the best VPN for Firestick you can use in UK:
1. ExpressVPN
---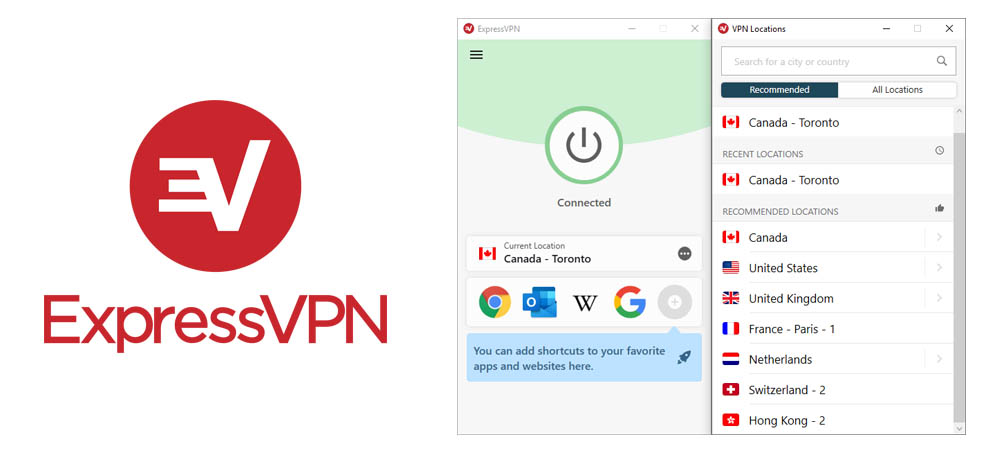 ExpressVPN founded and operated in 2009 by Express VPN International Ltd., a VPN company based in the British Virgin Islands and outside of the highly intrusive 14-eyes surveillance alliance.
ExpressVPN, as a privacy-minded company, has an ideal location because the British Virgin Islands enjoy full sovereignty over its data regulations. While foreign governments may request information, ExpressVPN has a clear policy of not sharing data with them as it does not possess any personally identifiable information to share with foreign governments in the first place.
ExpressVPN offers high-value technical features in different areas as protection for your internet traffic by using its DNS-servers. ExpressVPN uses high-end encryption technologies to prevent even the most sophisticated attackers from snooping on your activities online. It offers a very clever split-tunneling system that gives you control over which applications will use the VPN, and the applications you want to be routed through your regular internet connection. It has a very useful feature of letting you find apps that do not work with your VPN app that will noticeably slow your VPN.
ExpressVPN Features
Unlimited bandwidth
Support for all major platforms
99.9% uptime
Unlimited number of server switches
Uses the best available encryption system
Open VPN, L2TP-IPsec, SSTP, PPTP
Three simultaneous connections
Kill switch
3000 servers spread out in 94 countries
Split tunneling
24/7 customer support
30-day money-back guarantee
Zero-knowledge DNS
ExpressVPN Servers

ExpressVPN is based in the British Virgin Island, regarded in the VPN industry as a good jurisdiction because it is not a member of the 5/9/14 Eyes surveillance group. The British Virgin Islands is an independent country with its legal and judicial systems.
Expressvpn offers a vast network of more than 3,000 servers spread out across 160 cities in 94 countries. The US and Europe have the best ExpressVPN coverage. Still, the company also has various locations in Asia and some other countries that do not normally appear in the VPN service areas.
ExpressVPN, to ensure fast, reliable, and secure connection, now features virtual server locations in many countries. When you connect to a virtual location, your traffic will come from an IP-add registered in the country of your choice, but it will be routed through a server in a country with a better connection.
ExpressVPN Support

When you need help with anything about your Fire TV Stick or your VPN app, you can get in touch with the ExpressVPN support team 24/7 by tapping or clicking on the chat box located at the right-hand side at the bottom of your screen.
You can also get plenty of information about use and troubleshooting by browsing ExpressVPN's Setup Tutorials and Troubleshooting Guides. You may create a support ticket or email the support team directly at support@ expressvpn.zendesk.com.
Because of the Covid-19 pandemic, the chat support temporarily has limited availability.
ExpressVPN Pricing

Most popular
12 Months
$8.32
per month
Save 35%
1-month plan
$12.95
per month
6-month plan
$9.99
per month
ExpressVPN provides the same features on every price plan for many Fire TV Stick users. The only thing you have to make is the amount of what you want to pay upfront and the amount your subscription will cost you each month.
The longer your subscription is, the cheaper your monthly charges will be with this best VPN for firestick UK. A month of ExpressVPN subscription will cost you US$12.95, which is more expensive than other 1-month plans offered by its competitors, but there is a 49% reduction to US$6.67 for a 15-month plan, great value for your current best VPN UK service.
Monthly Subscription – US$12.95 per month.
6 Months – $9.99 per month.
15 Months – $8.32 per month.
All plans are covered by ExpressVPN's 30-day money-back guarantee.
The following are ExpressVPN's payment and refund options:
Credit card
PayPal
AliPay
Bitcoin
Unionpay
2. NordVPN
---
NordVPN is a Panama-based and registered VPN service provider that has 12 million customers. NordVPN offers more than 5,500 servers in 59 countries that may be used for different platforms such as macOS, Windows, Linux, Android, and iOS.
Panama, NordVPN's headquarter, has no laws on mandatory data retention. The company is not a participant in the Five Eyes or Fourteen Eyes alliances. An independent audit conducted by PricewaterhouseCoopers found that the company does not log the user's data.
NordVPN offers all the technical features that firestick VPN service providers normally offer, including OpenVPN support for strong encryption and high performance, a kill switch, and a DNS leak protection. NordVPN also offers its customers Onion support and double data encryption for extra security, and protection against malware, ad, and phishing through NordVPN's CyberSec technology. NordVPN's offer of P2P support is an extra in its offerings, and a clear no-logging policy and the Panama registration give a reassurance that your internet activities will not be seen by anybody else.
NordVPN Features
Double virtual private network
Military-grade encryption system
CyberSec technology
Hide IP address
No logs policy
DNS protection
Bitcoin payments
Automatic kill switch
Onion over virtual private network
Content access
Unblock Streaming services like Netflix, BBC iPlayer, etc.
SmartPlay
One of the fastest VPN app
Streaming
P2P sharing
NordVPN Servers

NordVPN maintains 5500 servers that are spread out in 59 countries.
In the Americas, 2313 NordVPN servers are located in the United States, Canada, Brazil, Argentina, Mexico, Chile, and Costa Rica.
In Europe, 2625 NordVPN servers are located in the United Kingdom, Germany, France, the Netherlands, Sweden, Switzerland, Denmark, Belgium, Norway, Italy, Poland, Spain, Ireland, Finland, Austria, Czech Republic, Serbia, Slovakia, Romania, Portugal, Ukraine, Latvia, Bulgaria, Hungary, Luxembourg, Estonia, Greece, Iceland, Albania, Croatia, Cyprus, Georgia, Slovenia, Bosnia and Herzegovina, Moldova, and North Macedonia.
In the Asia Pacific, 639 NordVPN servers are located in Australia, Singapore, Hong Kong, New Zealand, Taiwan, Vietnam, Indonesia, South Korea, Malaysia, and Thailand.
In Africa, the Middle East, and India, 123 Nord VPN servers are located in South Africa, India, United Arab Emirates, Israel, and Turkey.
NordVPN Support

When you need help with your NordVPN service, you will find it on the Contact Us page. NordVPN offers three ways to get the answers you are looking for: Help Center, email support, and live chat.
Live chat is always available if you want to get help right away as you use this Amazon Fire TV Stick VPN. Every customer support specialist has deep knowledge of the NordVPN service.
NordVPN Pricing

Exclusive deal
2-year plan
$3.71
per month
Save 86%
6-month plan
$9.00
per month
1-month plan
$11.95
per month
NordVPN costs £9.68 per month. In terms of what you will be getting, that about on par with other services on offer. However, there are three pricing tiers, which get cheaper the longer you commit to.
Monthly plan: $11.95/month
6-month plan: $9.00/month  – SAVE 24%
Two-year plan: $3.71/month  – SAVE 68%
All plans have a 30-day money-back guarantee.
3. Surfshark VPN
---
Surfshark is a cheap Amazon Fire TV Stick VPN service that is new in the market but has already been showing promise in its performance. Based in the British Virgin Islands, Surfshark started offering its services in 2018. The British Virgin Islands does not implement data retention law, so Surfshark offers a no-log policy to ensure that you will completely remain anonymous online.
Surfshark has more than 1700 servers and is still growing. The company's servers are scattered in various locations in the Americas, Europe, Africa, and the Asia Pacific. Some of the company's most popular servers are located inside the USA, United Kingdom, and Canada.
Connecting to this virtual private network app is very easy. All you need to do is go to their official website and sign up for an account. After signing up, you can now download the free VPN firestick app for Mac, Windows, or Linux using the available browsers such as Chrome or Firefox. If you are using a smartphone, you simply download the VPN for iOS and Android.
Surfshark VPN Features
Surfshark is one of the best VPNs that offer high-level Surfshark encryption, leak protection, and privacy safeguards. The Surfshark includes some special features that are purpose-built to enhance your experience, such as:
Strict no-logs policy
Kill switch
Private DNS and leak protection
Camouflage mode
MultiHop
NoBorders mode
Hide your IP
Encryption
Secure Protocols
Also, other features deserve special attention:
CleanWeb feature for the extra power to block malware, ads, and tracking apps.
Whitelister – Lets you create a split tunnel with our VPN to allow users to bypass or whitelist some web pages and apps without leaving the security of the network.
Multihop – It is a feature that is useful for privacy-conscious people who want to cover their tracks online. The additional layer of encryption allows for the creation of a double virtual private network app for extra security in countries that ban virtual private network services.
NoBorders Mode allows users to surf without worry when used in countries where the internet is blocked. It enables access as the MultiHop feature by obfuscating your traffic without slowing down your speed.
Camouflage Mode – It is a handy feature that allows you to disguise virtual private network use from your internet service provider.
Surfshark VPN Servers

Surfshark VPN has over 1700 servers in more than 63 countries, and the list keeps on increasing. The company's servers are located in different cities so that users can choose their preferred ones.
In the Americas, Surfshark has servers in Canada, Chile, Colombia, Costa Rica, Paraguay, and the United States.
In Europe, Surfshark has servers in Albania, Austria, Belgium, Bosnia and Herzegovina, Bulgaria, Croatia, Cyprus, Czech Republic, Estonia, Finland, France, Germany, Greece, Hungary, Iceland, Ireland, Italy, Latvia, Luxembourg, Moldova, Netherlands, North Macedonia, Norway, Poland, Portugal, Romania, Russia, Serbia, Slovakia, Slovenia, Spain, Sweden, Switzerland, Ukraine, and the United Kingdom.
In the Middle East and Africa, Surfshark VPN has servers in Israel, Libya, Nigeria, South Africa, Turkey, and United Arab Emirates.
In the Asia Pacific, Surfshark VPN has servers in Australia, Azerbaijan, Hong Kong, India, Indonesia, Japan, Kazakhstan, Malaysia, New Zealand, Philippines, Singapore, South Korea, Taiwan, Thailand, and Vietnam.
Surfshark VPN Support

Surfshark VPNs customers are supported by chat and email systems. Surfshark's customer service and tech support team will deal with customer's issues with the most excellent accuracy and privacy to provide a quick solution.
Surfshark VPN Pricing

Most popular
24 Months
$2.49
per month
Save 83%
1-month plan
$11.95
per month
12-month plan
$5.99
per month
Surfshark VPN price plan deals:
1-Month Plan: $11.95
12-Month Plan: $5.99 – SAVE 50%
24-Month Plan: $2.49 – SAVE 83%
4. CyberGhost VPN
---
CyberGhost VPN is a privacy giant based in Romania and Germany. It provides comprehensive VPN services for more than 10 million users.
CyberGhost VPN has more than 7000 servers located in 90 countries. The company offers custom clients for Mac, Windows, iOS, Android, and more.
In addition to VPN functionality, CyberGhost offers a host of bundled extras. It blocks malicious websites, trackers, and ads. Automated HTTPS redirection ensures the most secure connection possible is available to every website, with optional data compression reducing bandwidth and saving money on mobiles.
CyberGhost VPN supports up to seven connections simultaneously. If you run out of slots later, you can log out of individual devices, but if this happens, it can become annoying.
CyberGhost VPN Features
IP address hiding
Secure transactions and conversations
Wi-Fi protection
Restricted content access
Online tracking blocking
Multi-platform protection
Robust encryption
Global-servers
No logs
Adblocking
Malware blocking
CyberGhost VPN Servers

CyberGhost VPN's server network is impressive. The company currently has 7000-servers in 90 countries. The number goes up almost every time you check.
In North America, CyberGhost has 1425-servers in the United States, Canada, and Mexico.
In Europe, CyberGhost has 3883-servers in the United Kingdom, Albania, Andorra, Austria, Belarus, Belgium, Bosnia, Bulgaria, Cyprus, Czech Republic, Denmark, Estonia, Finland, France, Germany, Hungary, Iceland, Ireland, Isle of Man, Italy, Latvia, Liechtenstein, Lithuania, Luxembourg, Macedonia, Malta, Moldova, Monaco, Montenegro, Netherlands, Norway, Poland, Portugal, Romania, Russia, Serbia, Slovakia, Slovenia, Spain, Sweden, Switzerland, Turkey, and Ukraine.
In Oceania, CyberGhost VPN has 114-servers in Australia and New Zealand.
In Asia, CyberGhost has 1223-servers in Armenia, Bangladesh, Cambodia, China, Georgia, Hong Kong, Indonesia, Iran, Israel, Japan, Kazakhstan, Macau, Malaysia, Mongolia, Pakistan, Philippines, Qatar, Saudi Arabia, Singapore, South Korea, Sri Lanka, Taiwan, Thailand, and the United Arab Emirates.
In Central America, CyberGhost has 84-servers in Costa Rica and Panama.
In South America, CyberGhost has 122-servers in Argentina, Brazil, Chile, Colombia, and Venezuela.
In the Caribbean, CyberGhost has 48-servers in the Bahamas.
In Africa, CyberGhost has 260-servers in Algeria, Egypt, Kenya, Morocco, Nigeria, and South Africa.
CyberGhost VPN Support

If you have any CyberGhost-related inquiries, get in touch with the company's knowledgeable colleagues from Technical Support via the Live Chat feature. However, before dropping them a line, you can try going through the company's extensive FAQs, which include solutions to the most common situations.
CyberGhost VPN Pricing

Best value
18-month plan
$2.75
per month
Save 79%
6-month plan
$7.99
per month
1-month plan
$12.99
per month
CyberGhost offers an excellent VPN product with a strong focus on privacy, a robust network, and a generous number of simultaneous connections. However, CyberGhost is on the expensive side.
1-month – $12.99 
1-year plan – $5.99
2-year plan – $3.69
3-year plan – $2.75
5. IPVanish
---
IPVanish is a US-based VPN provider that has a long list of features, including many that you will not often see in other virtual private network app providers. Its network is decent-sized, composed of more than 40,000 shared IPs, and 1500 P2P friendly servers in more than 75 locations.
Some best VPNs will promise you more, but IPVanish is considered to be the Top Tier VPN service provider in the world. IPVanish owns and manages its servers rather than renting hardware that belongs to other people, giving it far more control over how the network and the servers are set up and run. This demonstrates a level of resources and expertise that you won't often see with other VPNs.
Every server of IPVanish supports P2P, which means you are more likely to be able to download from a nearby location to ensure that you will get the best possible speeds.
IPVanish supports connecting up to 10 devices simultaneously, and unlike many VPNs, these need not belong to the same account holder. They can be owned by any other person in the household. A single account will cover your partner, your kids, and everyone in the household, potentially saving you real money.
IPVanish Features
Multi-platform protection
Anonymous torrenting
256-Bit AES encryption
SOCKSS web proxy
Unlimited Bandwidth
Multiple virtual private network protocols
Unlimited p2p traffic
No logs
Geo-locked content access
Unlimited server switching
One of the fastest VPN services
IPVanish Servers

IPVanish has 40,000 IP addresses, 1500-servers distributed in 75 locations.
North America has 792-servers. Europe has 441-servers, Asia has 59-servers. There are 83-servers in Oceania; 28 in South America, and 12 in Africa.
IPVanish Support

IPVanish provides support 24 hours a day, seven days a week. Customer satisfaction is their number one goal.
IPVanish provides support via Live Chat, Email, and phone.
IPVanish Pricing

Best Value
12 Months
$6.49
per month
Save 46%
1-month plan
$10.00
per month
3-month plan
$8.99
per month
IPVanish pricing begins with monthly accounts at $5, which is about £4.01, for the first month, $12, or £9.62 on renewal.
A quarterly plan is $4.50 or £3.61 for the first one and $9 or £7.22 on renewal.
The best value is with the annual plan at just $3.25 or £2.61 a month for year one and $6.50 or £5.21 afterward.
---
What's the best VPN for Firestick?
A. Many people consider ExpressVPN and NordVPN to be the top VPN for Amazon Fire TV Stick. However, IPVanish is becoming popular with many Fire TV users. It will be safe to consider these three Amazon Fire Stick VPN service providers as the top three virtual private network choices for Amazon Fire TV Stick.
Is there a free VPN for Firestick?
A. Several virtual private network service providers offer short-term free VPN Fire TV sticks. ExpressVPN can be used for your Amazon Fire TV Stick for a 30-day money-back guarantee, which means that if you did not like the service, you could simply cancel and you will not be charged for that one month of virtual private network service.
Surfshark offers the same 30-day money-back guarantee, which means you can try the service for 30 days before you cancel.
CyberGhost offers a longer trial period of 45-day money-back guarantee. You can subscribe and cancel within the 45-days, allowing you to use the service for your Amazon Fire TV Stick for free.
Can I put a VPN on my Amazon Fire Stick?
A. You can easily put a virtual private network on your Amazon Fire TV Stick to eliminate ISP throttling and allow you to connect at speeds that will prevent buffering on your Amazon Fire TV or Amazon Fire TV Stick. Putting a Firestick VPN will allow you to access sites or streaming services that are not available to users in your geographic region.
How to Install VPN on Firestick
A. Configuring your Amazon Fire TV stick is the first step in the process. There are three parts to an Amazon Fire TV setup: The Fire TV stick itself, the charging cables, and the remote.
You will start by plugging your Amazon Fire TV Stick into the HDMI port on your TV or computer monitor. Next is the plugging in of the power adapter to the device. Depending on the system that you have, you will need to switch to the correct HDMI input on your display. If your remote does not automatically pair with your Amazon Fire TV stick, check the instructions from Amazon on resetting the controller.
You need to register your Amazon Fire TV Stick with an active Amazon account before leaving the landing page, but you can deregister an account to be able to use a new account at any time. An important part of the setup is signing in to your Wi-Fi account.
You will have to navigate the Amazon  interface via the top menu categories. It is important to check for and install updates for your Amazon Fire TV hardware. 
Head to Settings > Device > Check for System Update. Install the Amazon Fire TV app on your phone or tablet if you plan to do lots of searching. The app will let you control and type from your device instead of selecting the individual letters on the screen using your controller, although the controller is more reliable for navigation.
The best way of installing a Firestick VPN app is through the Amazon Fire TV Stick's built-in Apps section.
---
Putting a VPN app on your Fire stick will let you surf the internet with your Internet Service Provider seeing your data. This will allow you to access websites that may be prohibited in the geographical area where you live. The virtual private network masks the IP addresses that you are visiting, allowing you to maintain your privacy.
ExpressVPN, NordVPN, and IPVanish VPN should be considered when you look for a VPN for Firestick.